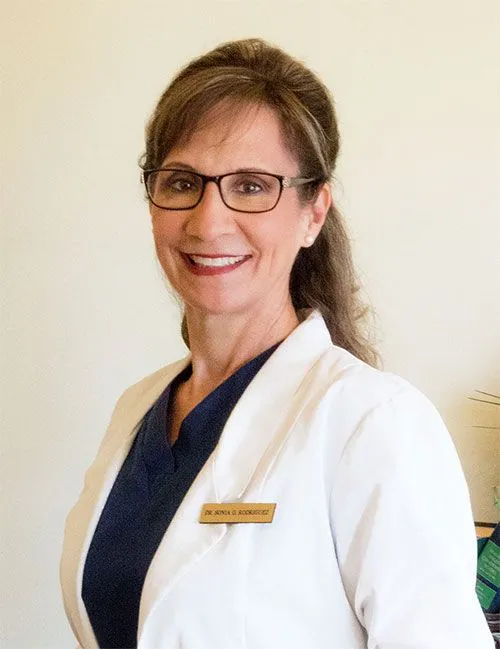 Dr. Sonia Rodriguez
Dentist in Laredo, TX
My Dentist
With gentle hands and decades of experience, Dr. Sonia G. Rodriguez has been providing quality dental care to thousands of children and adults in Laredo, and the Dallas-Ft Worth metroplex, for over 30 years.
Dr. Rodriguez is a graduate of Texas A&I University with a degree in Biology and received her Doctorate of Dental Surgery from The University of Texas Health Science Center in 1988. She has served as President of the Laredo District Dental Society and is a member of the Texas Dental Society, as well as the American Dental Association.
Born and raised in Laredo, Dr. Rodriguez and her Zapata family members, have lived and worked as South Texas ranchers for many generations; that legacy is proudly demonstrated every day in her strong work ethic and in her commitment to her patients.